Where investors meet Founders
Aktionariat
Investor Event
Aktionariat is considered an enabler and aggregator in the private equity investment space. Our solution renders exposure to private equity easy and accessible. At the same time it enables—among other things—continuous fundraising and straightforward employee participation.
The Aktionariat Investor Event completes our proposition by providing a platform where investors meet founders.
02.09.2022 Papiersaal Zürich
About the
event
200 Attendees
There is space for over 200 attendees. A great opportunity for founders and investors to get in touch.
15 Companies
15 interesting companies will host a booth.
6 Pitches
6 companies pitch their business—live on stage.
With over 150 attendees the first Aktionariat Investor Event was the place to be. On one hand company representatives using our tools could pitch their business idea to potential investors. On the other hand it was a worthwhile venue for investors who were looking for the next investment opportunity. Because all slots were sold out quickly, we're going to step it up a notch this time and increase the number of available company booths to 15.
The Aktionariat Investor Event is a perfect place where investors meet founders. Since we host even more companies this time, prospective investors will have a more diverse selection of investment opportunities to choose from. At the same time entrepreneurs will be able to present their business case to an even larger audience and generate more attention thereafter. If that's no real win-win situation then what else is?
To learn more about the specific benefits of the Aktionariat Investor Event, simply scroll down or take a look at some impressions from the first edition.
Pitch, network, convince
For
companies
Benefits for companies using Aktionariat's solution at a glance:
As an entrepreneur, you have the opportunity to get a spot on the main stage and pitch your business to a large, highly specific audience.
The Papiersaal is the optimal location to host such an event. Where it is spacious enough to accommodate a diverse selection of interesting companies it is also intimate enough to get in touch easily. Thus, networking with other entrepreneurs, getting in touch with investors and building partnerships is made simple.
By hosting a booth, interested investors can approach you directly and easily invest on site thanks to the toolset of Aktionariat. It has never been easier to get new investors involved!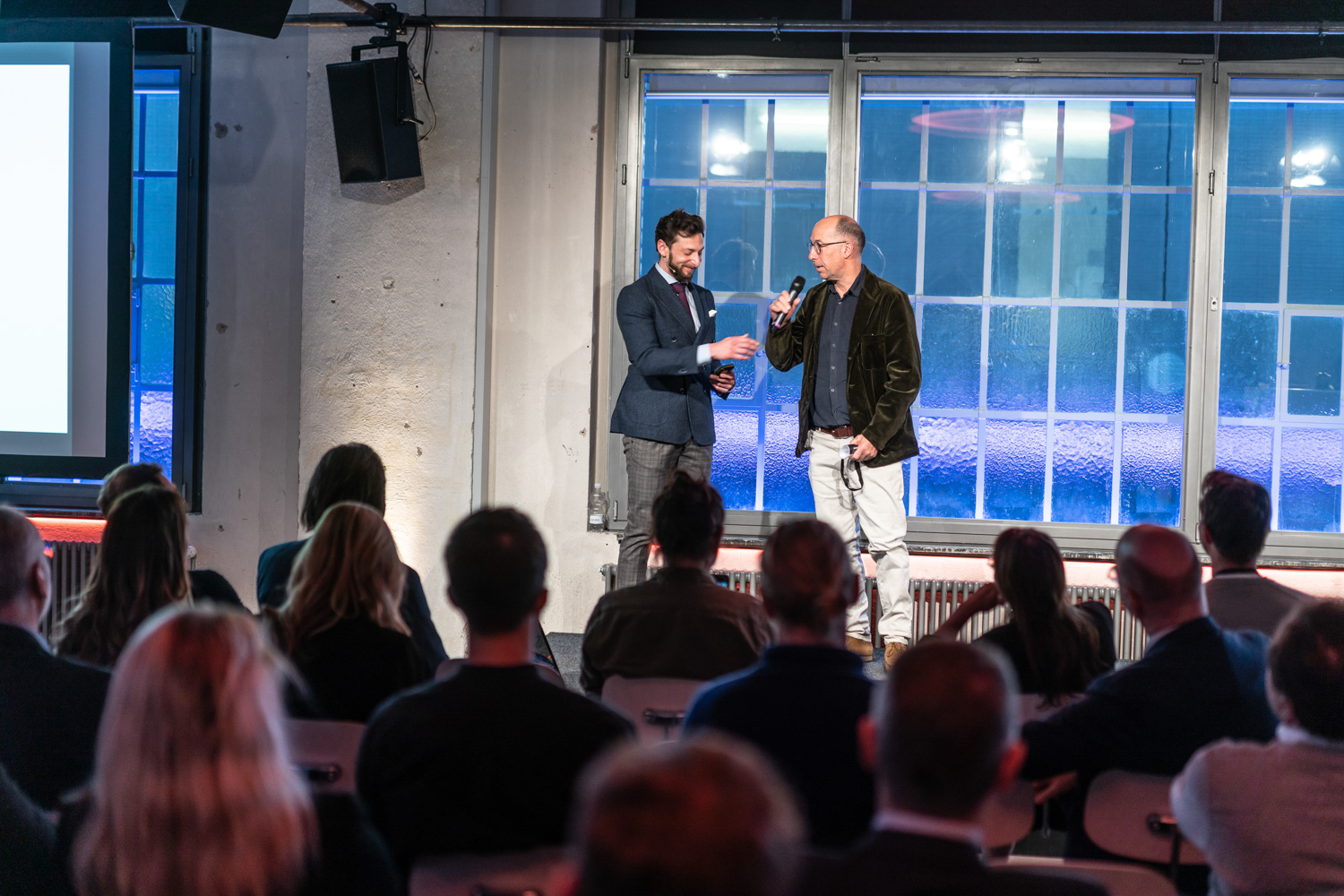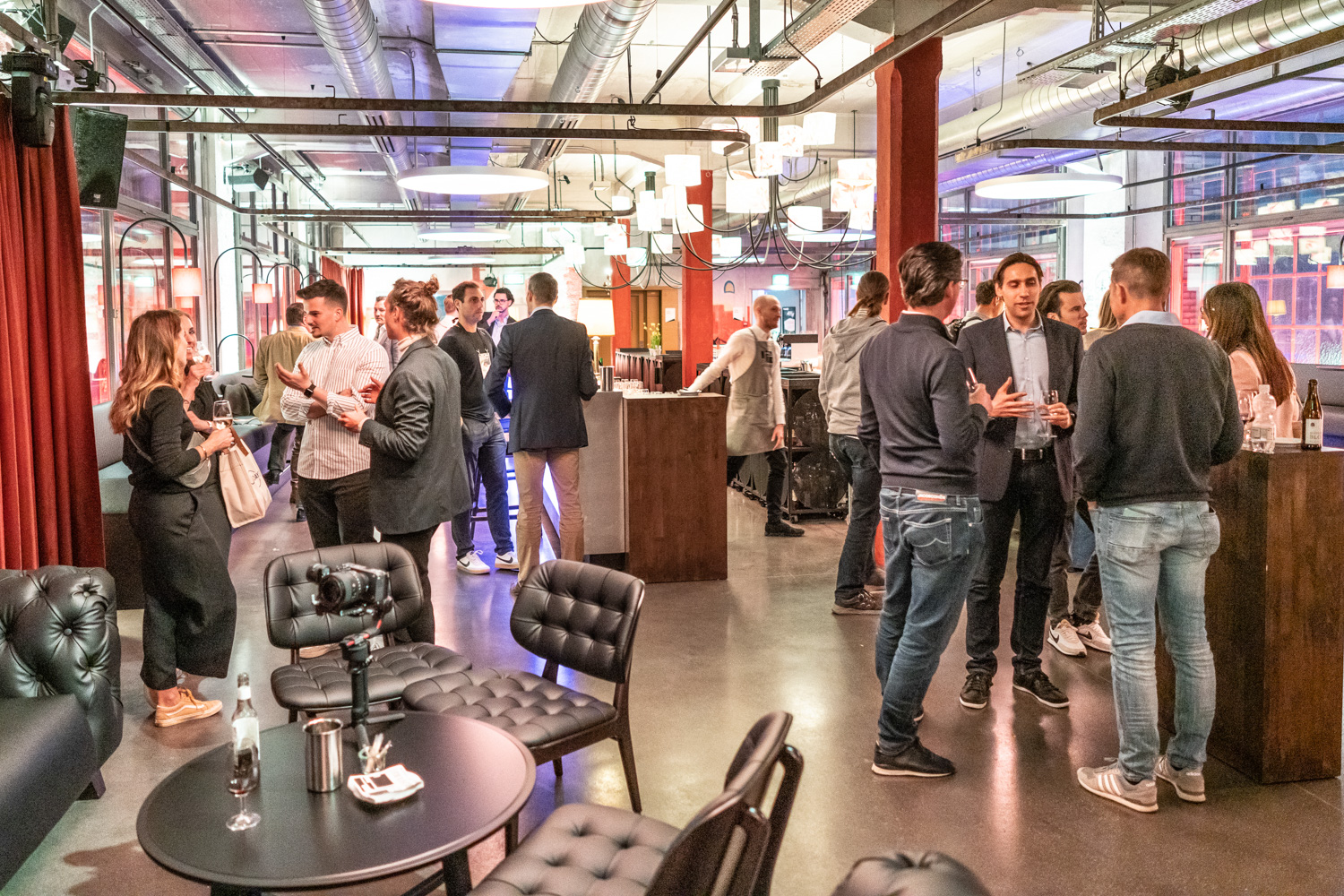 Connect, enjoy, invest
For
investors
Your advantages at a glance:
Connect with likeminded people and talk about all things startup, blockchain and business.
Learn more about brilliant business ideas, innovative Swiss companies and potentially lucrative investment cases. If you ever wondered where you'll hear about exciting, new cases first—this is probably it!
Enjoy an amusing evening with interesting people, apéro-riche and an after party.
Become a
sponsor
We offer a wide variety of sponsoring and marketing opportunities. Don't leave brand awareness up to chance and convey your message to a highly specific audience. From logo presence to shoutout on stage, or personalized badges - anything goes. Get in touch to learn more about the various ways to get your target group engaged.*

*two out of four safe spots left.
| | |
| --- | --- |
| 16:00 | Company preparations |
| 16:30 | Door opening |
| 17:00 | Official start: Welcoming and go-live of a new company |
| 17:30 | Company pitches on the main stage |
| 19:30 | Apéro-riche & Networking |
| 20:30 | Bar & Music |